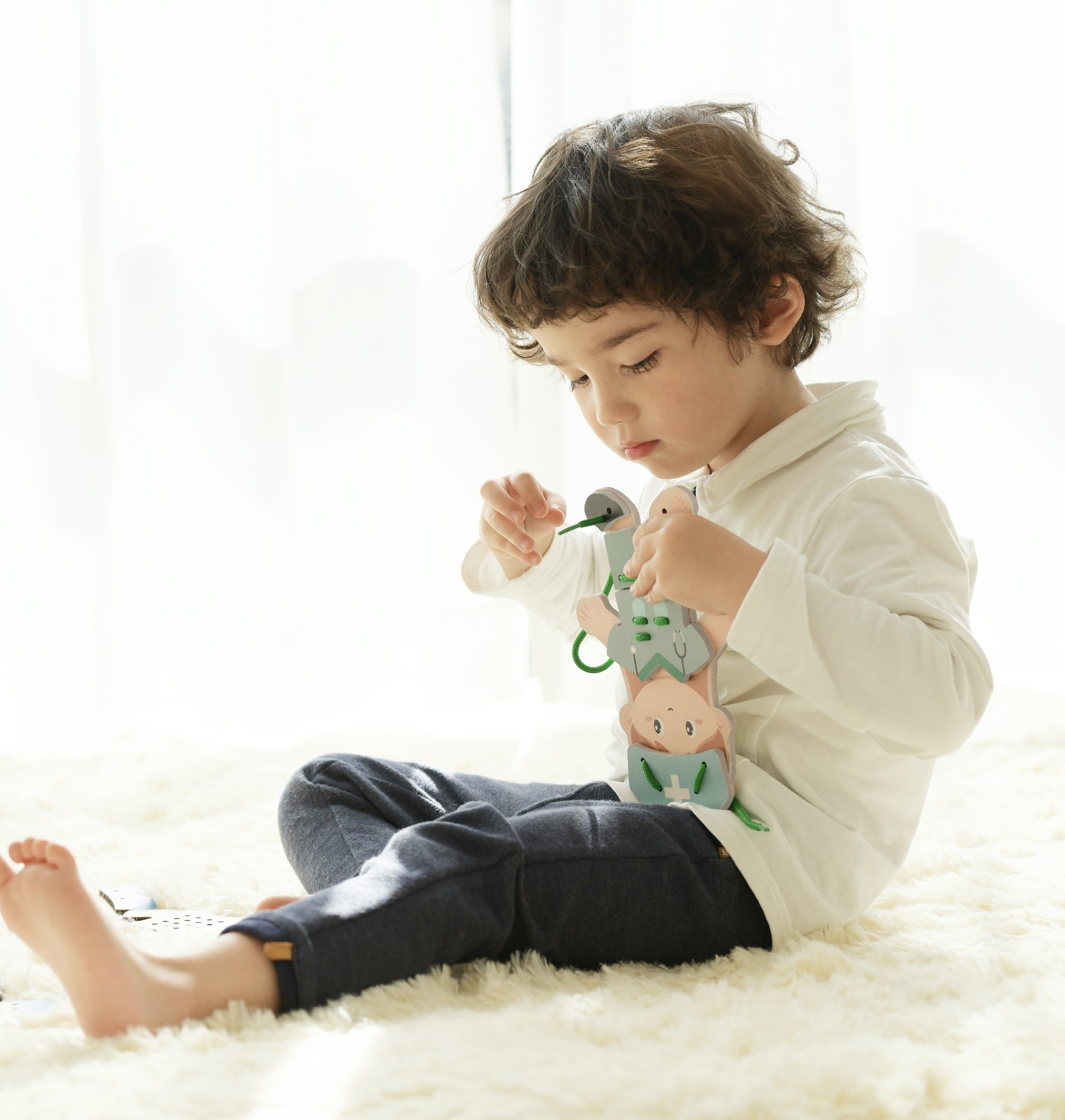 Are you looking for more natural, open-ended, developmental-based wooden toys? Suitable toys are essential for the development of every child. Through play, children learn and practice cognitive, social, and motor skills.


Every parent wants the best for their child. To help parents buy the age-appropriate wooden toys, we compiled a guide of suggested ones. Keep in mind that each child develops at his or her own pace. Find the best wooden toys for babies and toddlers, as well as Classic World toys by age.
Best wooden toys for infants: 6 to 12 months
As they hit the six-month stage you'll find that they become a lot more curious, using their developing senses to try and get a better grasp on the world around them, including using their mouths. For infants in this period, toys need to satisfy these points: not just designed for at home, keep babies entertained on the go and encourage their tactile skills & senses.

In this early phase, a baby needs toys…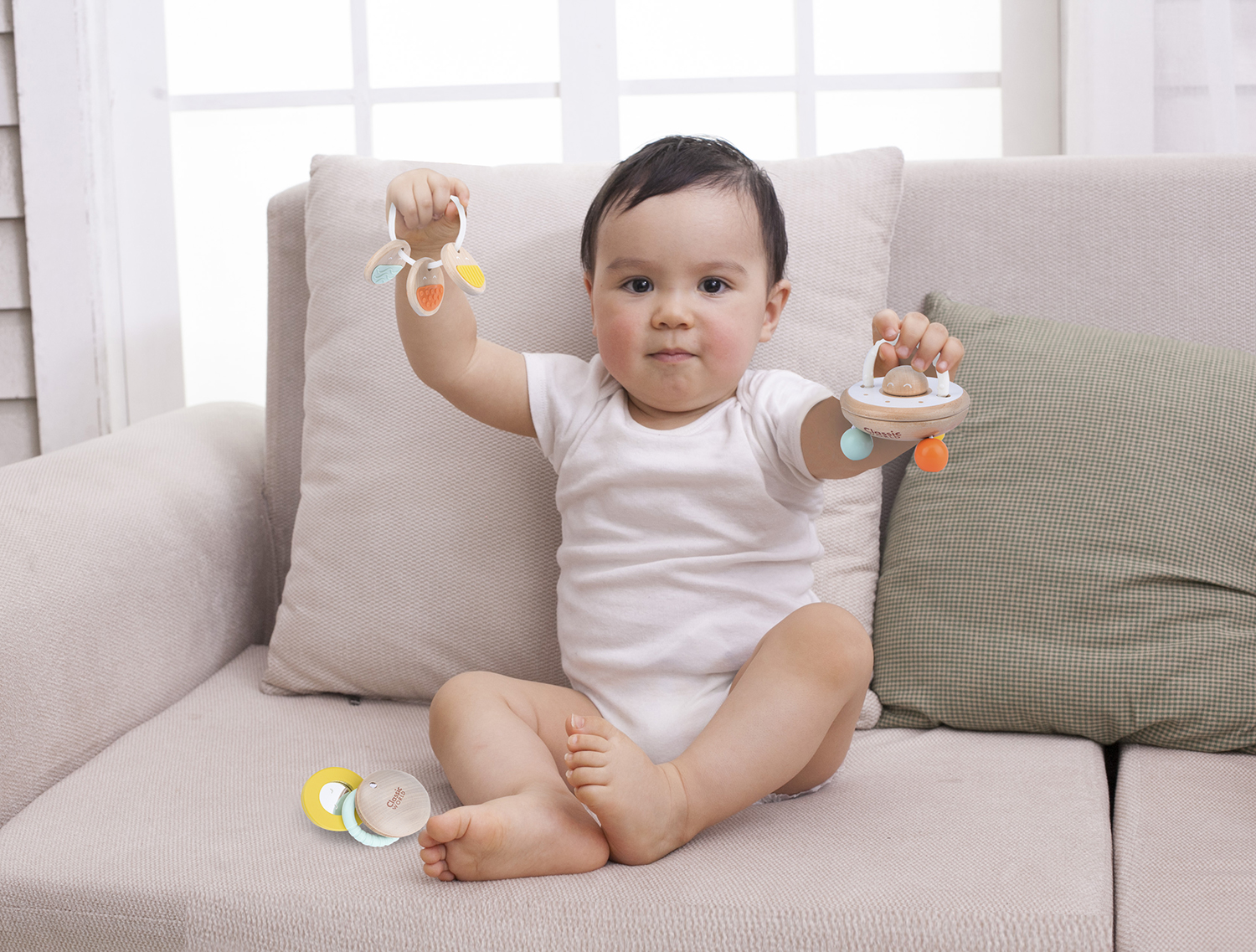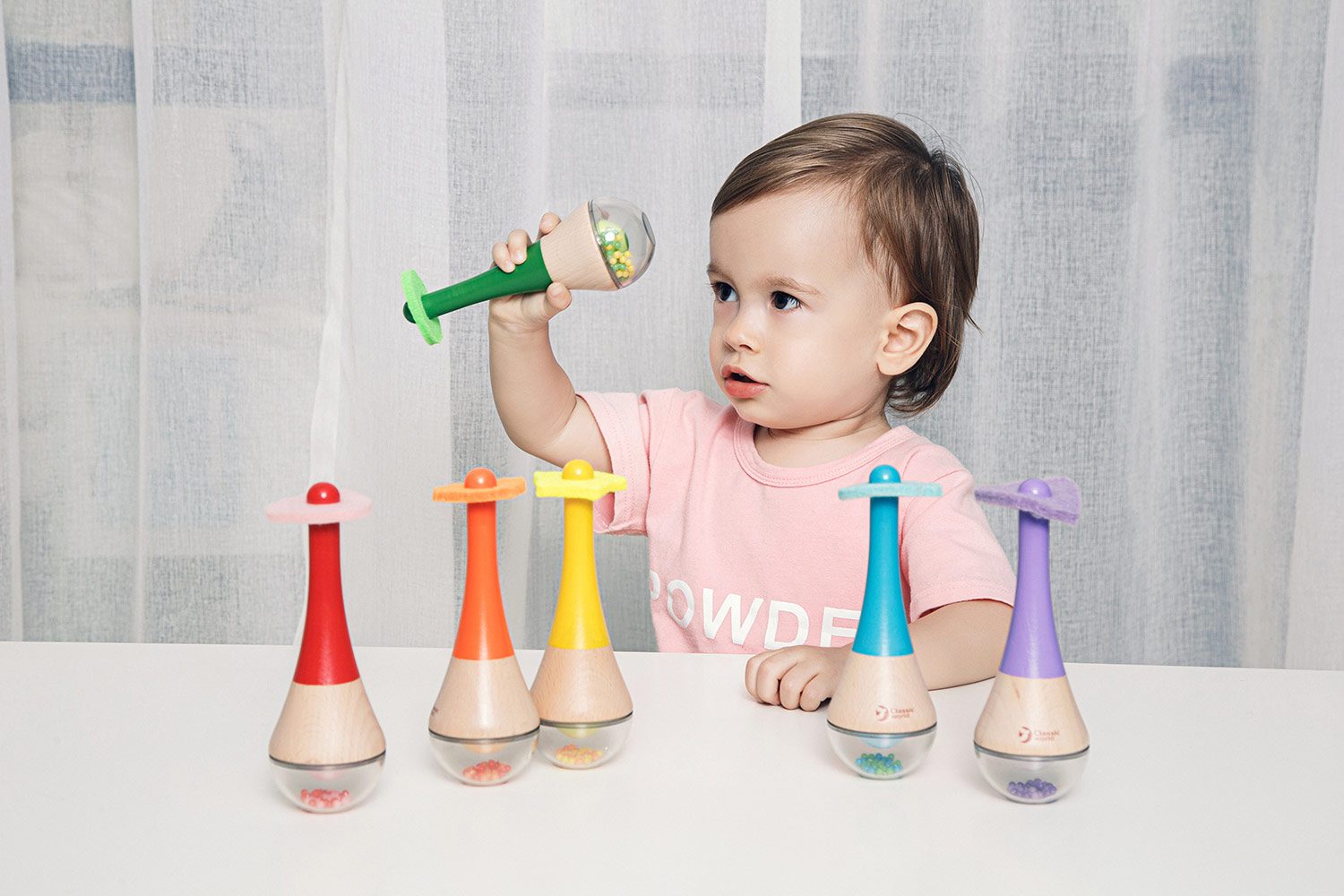 Toys they can reach for, hold, shake, put in their mouths, and make noise with — rattles & maracas. Perfect size for your baby's little hands. Your baby will enjoy hearing the clicking sound as they shake!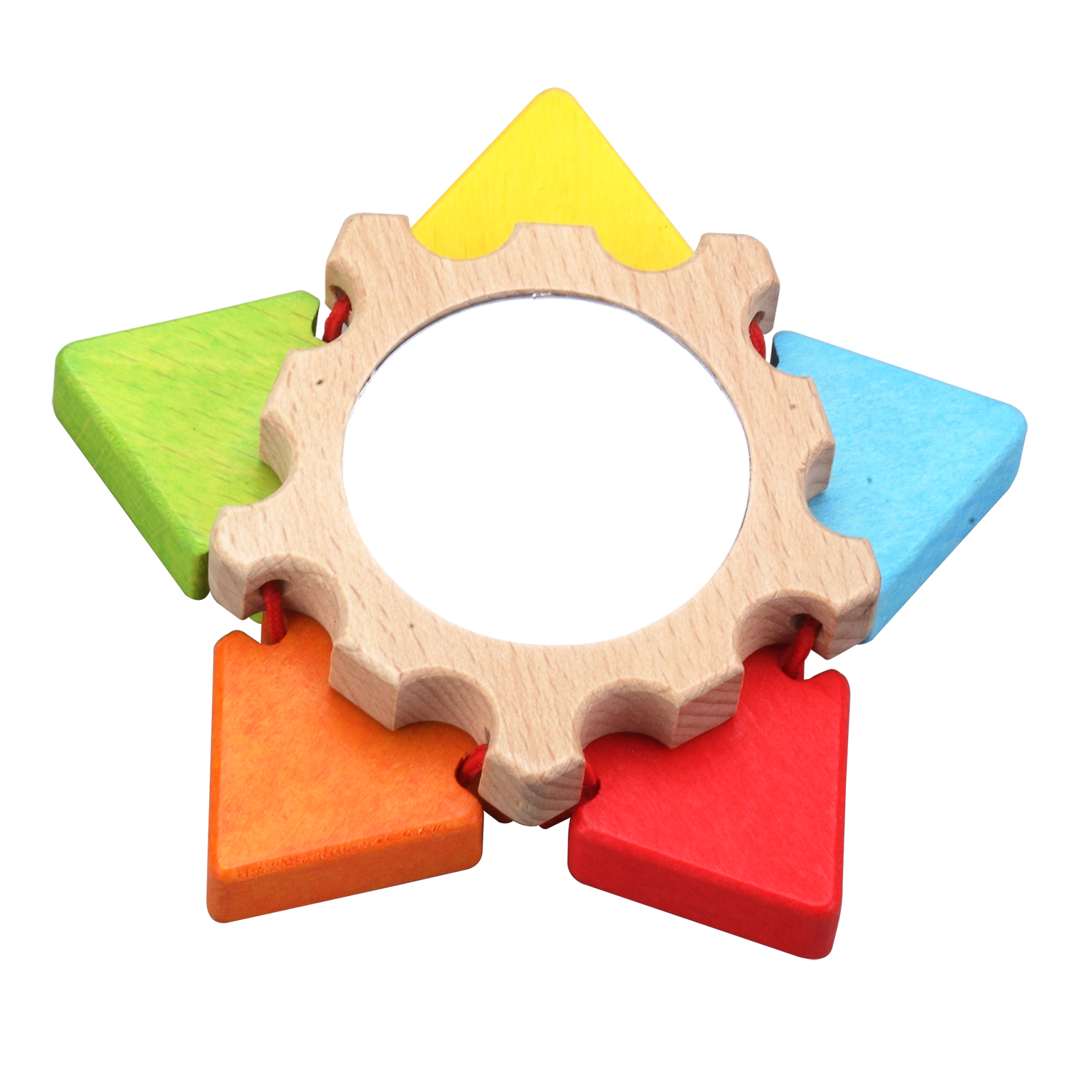 Toys to look at — Little Mirror Flower. It's both bright and engaging and stimulates color & shape recognition and playtime fun. Petals make a clicking sound when moved up and down. The mirror in the middle reflects the 3D flower & your little one's sweet smile.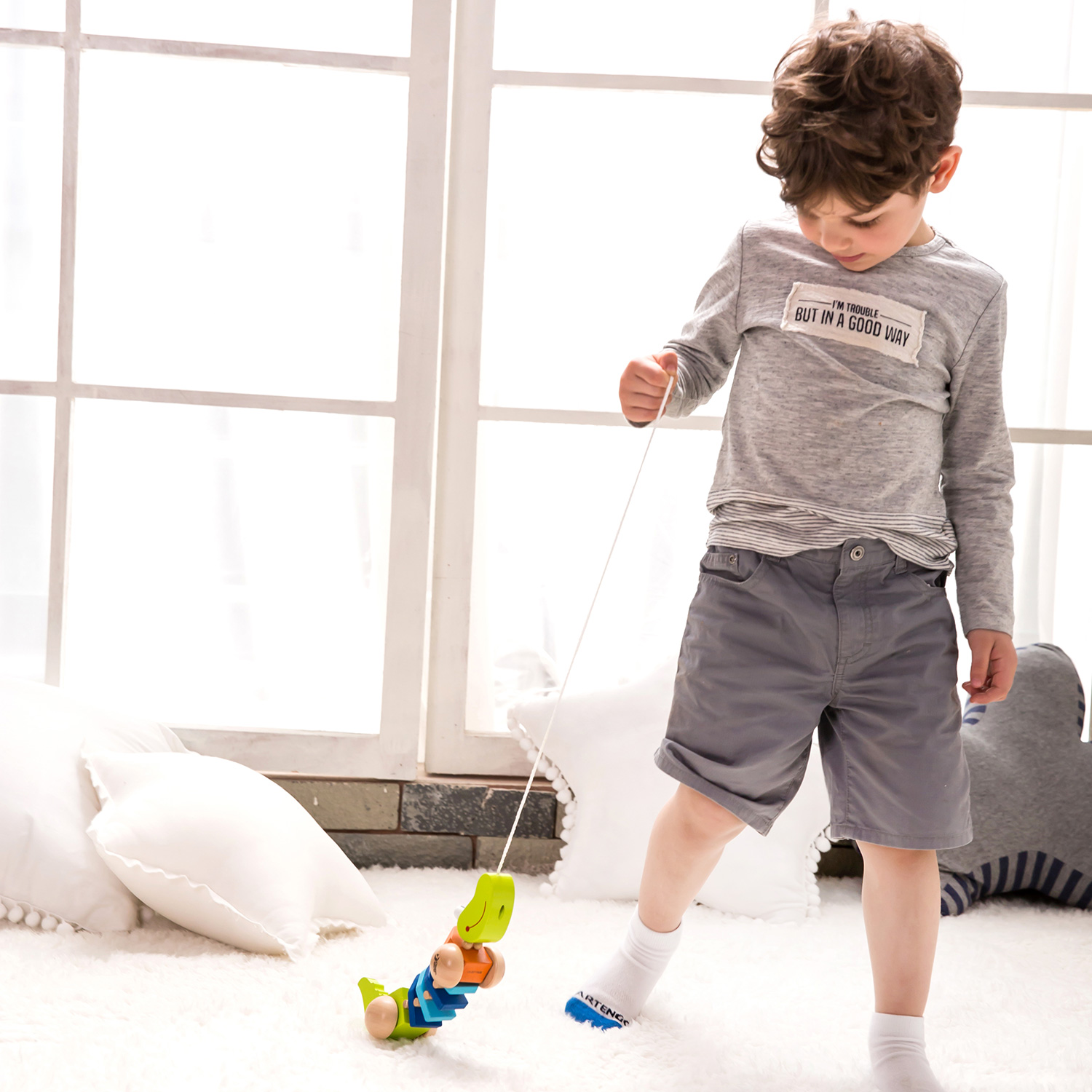 Toys that let them flex their muscles — push and pull toys. It can be an early way to boost a baby's confidence, as well as their understanding of what they can control. Pulling a rolling object on a string shows them that they are the ones deciding where the toy is going, not someone else.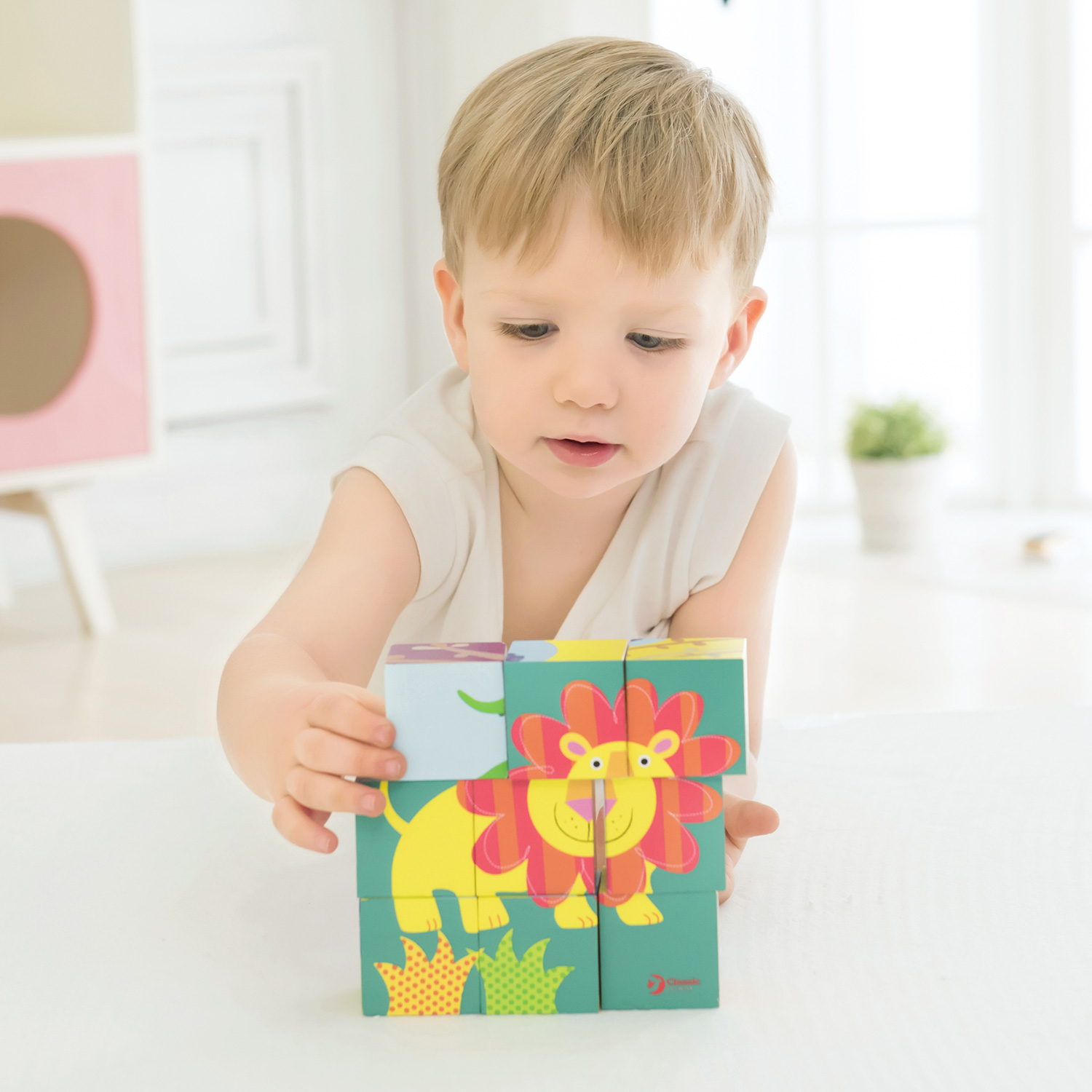 Toys to build with — Pet Blocks Puzzle. Do the white ears match with the orange face? Let your children play with blocks to make a picture. It will be great fun and helpful to develop their observation and spatial imagination skills.



Best wooden toys for 1-2 years
The toys of children aged 1 year and up often end up in their mouths. Toys are still explored with all senses. Children's first attempts at walking usually begin around the age of 10-16 months at which point maintaining balance is still a challenge. Baby walkers can help them overcome this challenge of their first walking attempts. At approximately 20 months, they are usually able to gradually hold toys in their hands while walking at the same time. Their comprehension of how to separate parts and put them back together increases.



In this stage of development, children aged 1 year and up need toys…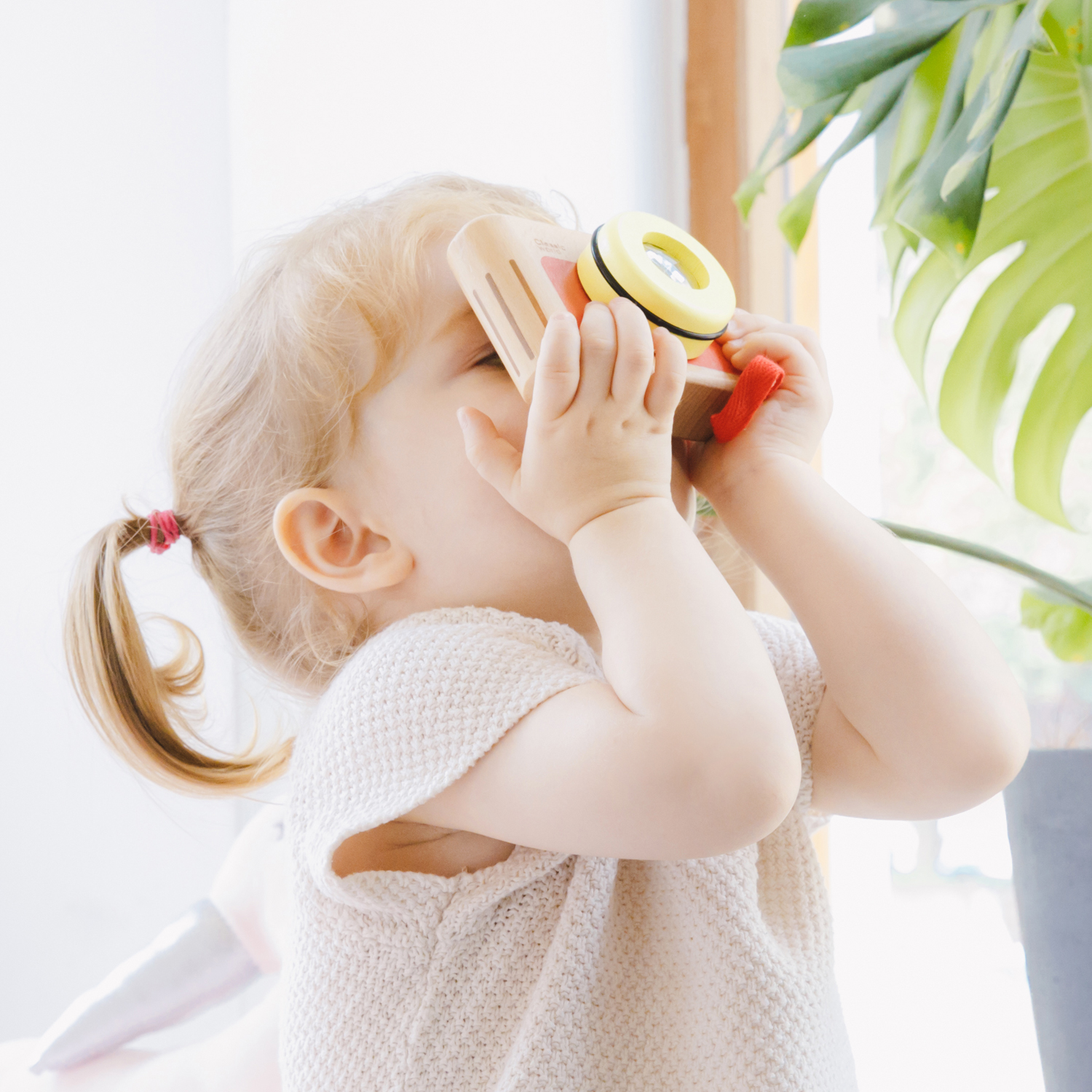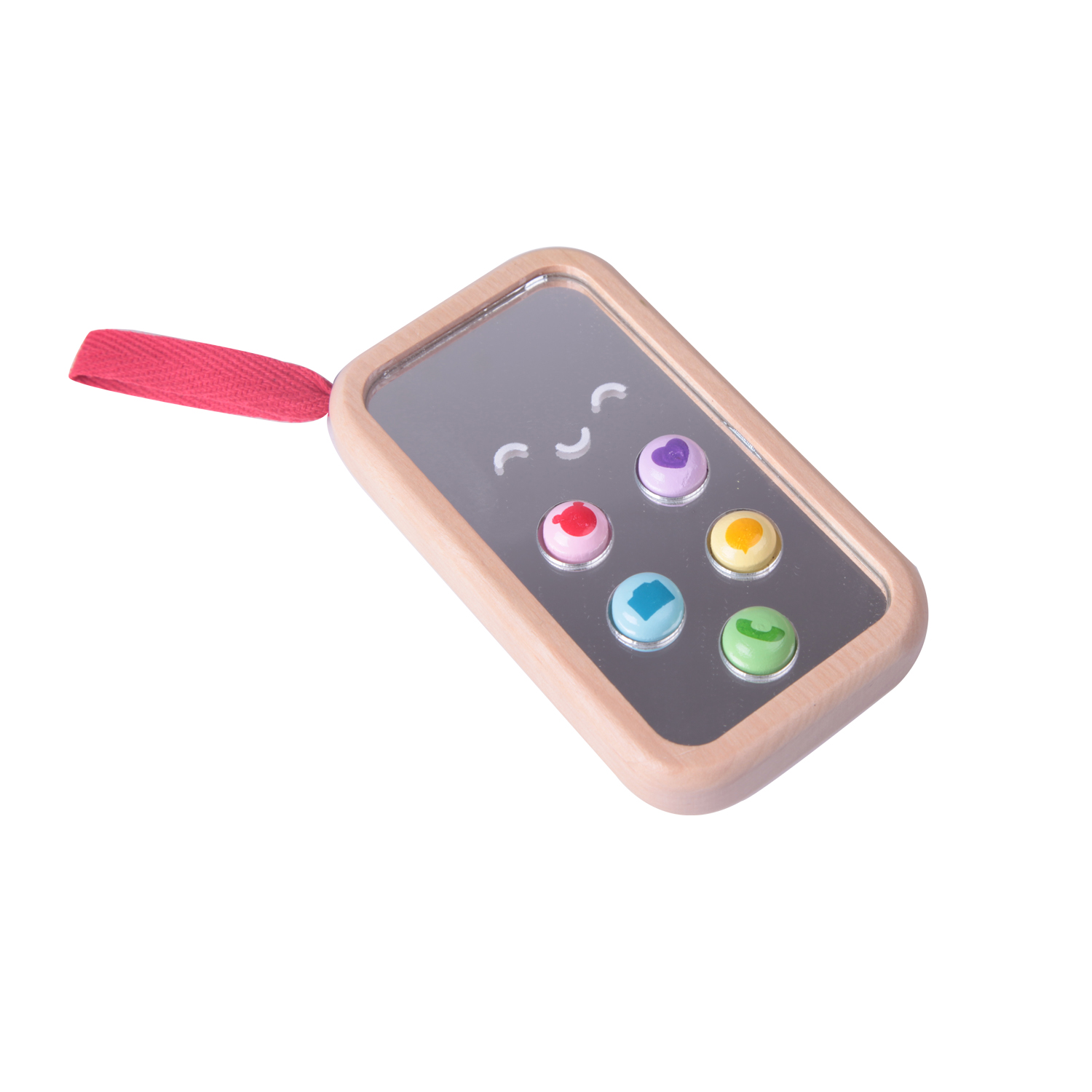 Toys to pretend with — toy cameras & phones. These toys encourage your baby to explore imagination, practice dexterity and develop visual perception. It will develop their hand-eye coordination and finger dexterity.

Toys for problem-solving — wooden puzzles & blocks that connect. Playing with different puzzles and building blocks toys will also improve children's problem-solving skills. This process allows them to think and think until they find the solution that will enable them to be smarter in solving each problem they have.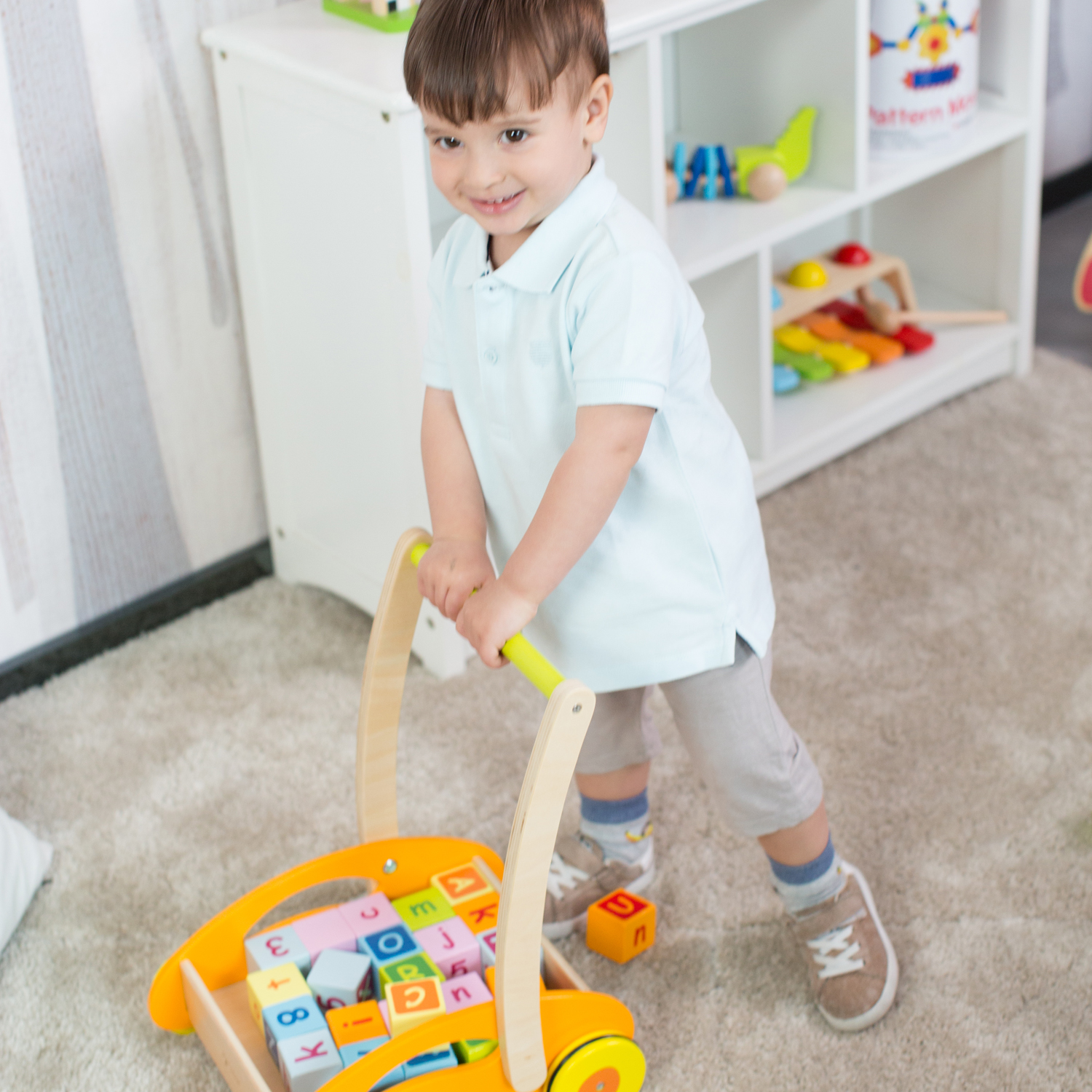 Toys to give them mobility — baby walker. Classic World baby push walker with learning block activity set encourages your children to learn to walk safely. Playing with the colorful blocks can develop their hand-eye coordination and creativity. And your little girl will enjoy pretend play as she pushes her favorite baby doll in our beautiful pink stroller.
Best wooden toys for 2-3 years
Compared to their first months, young children's gross and fine motor skills begin to increase more and more at this stage. It's easier for them to recognize an interaction between their motor skills and cognitive skills. That being said, their visual skills and hand-eye coordination are still developing, but activities such as throwing and catching become easier. Two-year-olds still like playing by themselves but start developing a strong interest in social activities. Nevertheless, it's still difficult for children aged 2 years and up to focus their attention on one activity longer.



In this stage of development, children aged 2 years and up need toys…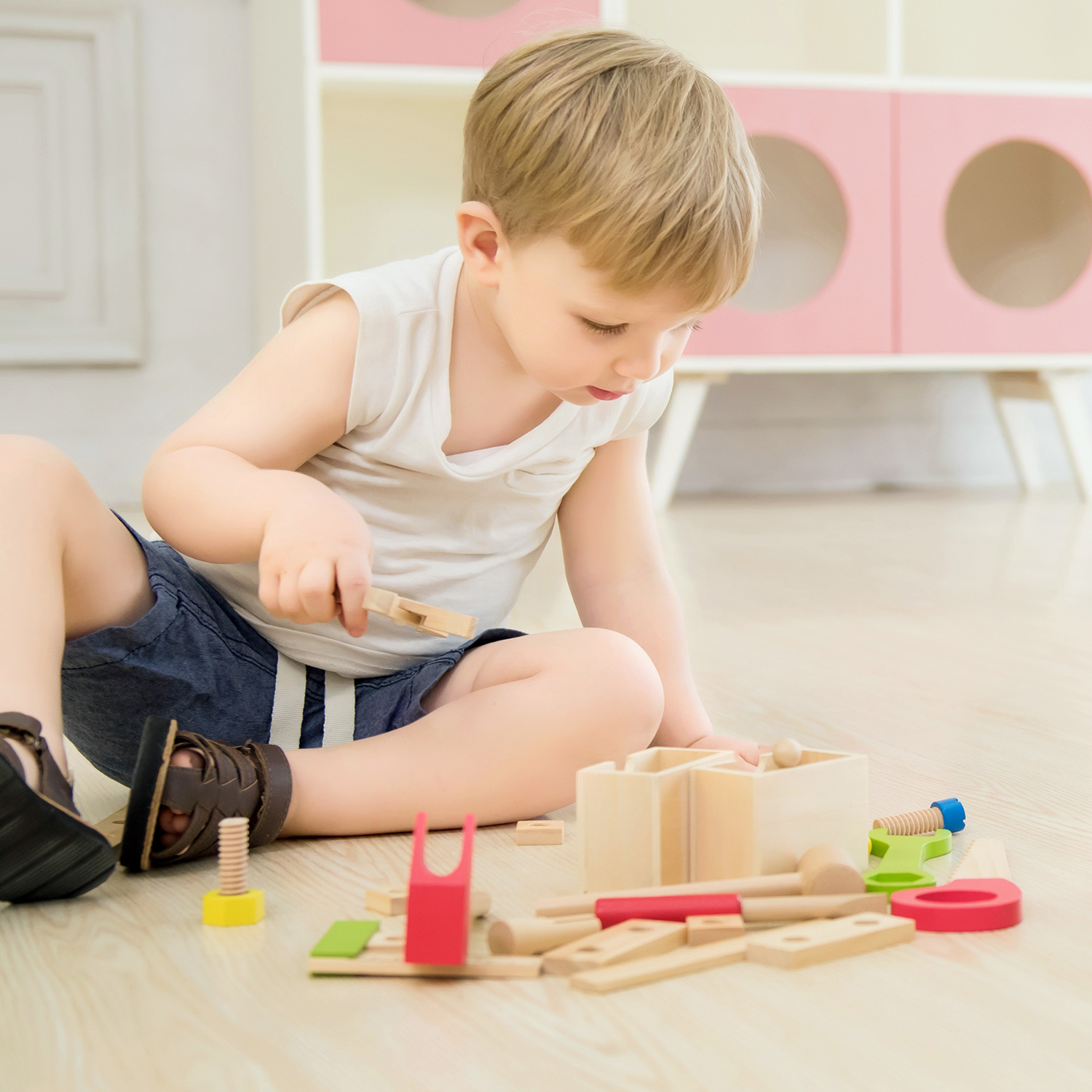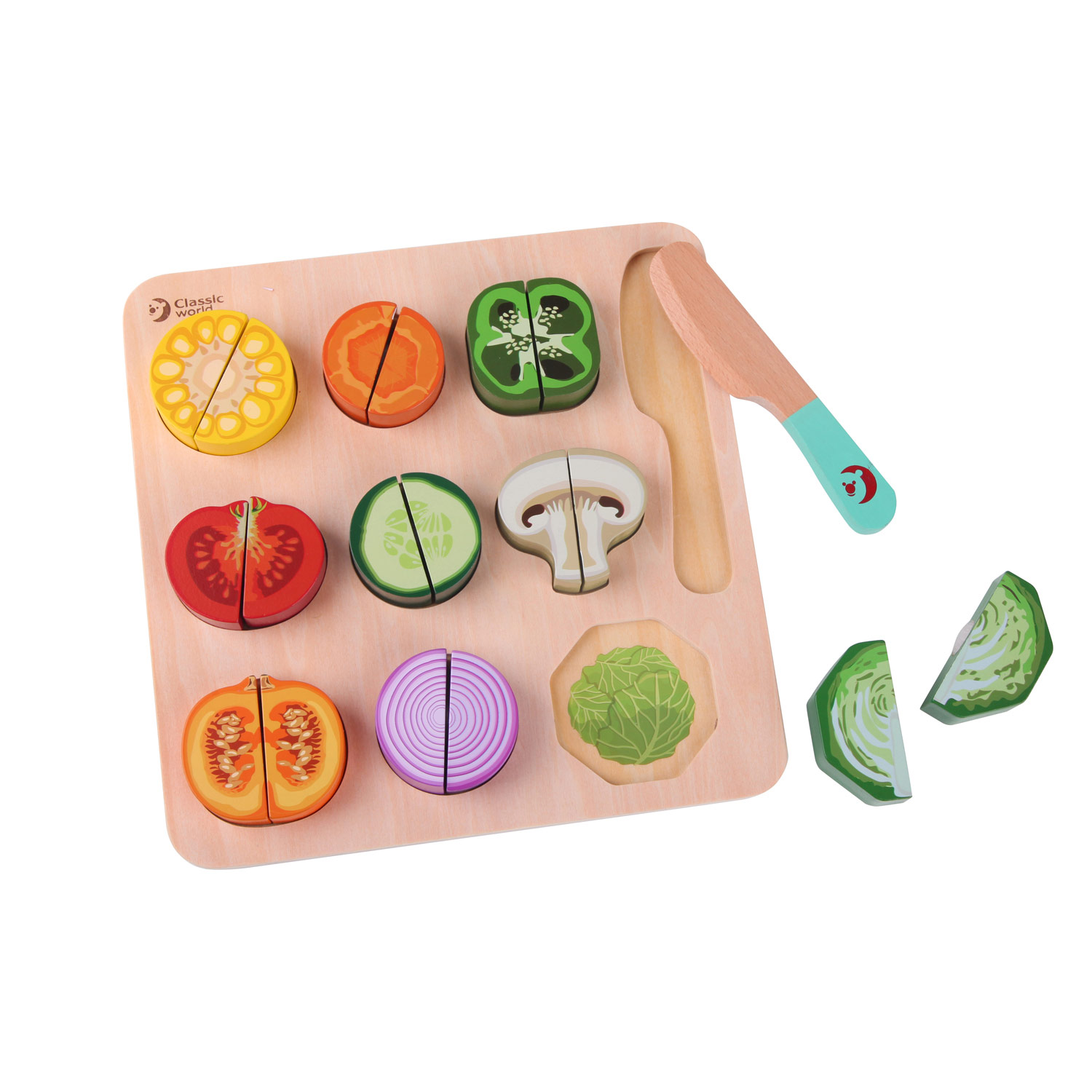 Toys for pretending and building — construction sets & cutting food set. Pretend play provides your child with a variety of problems to solve. Whether it's your child pretending to be different characters or searching for the just-right material to make a roof for the playhouse, he needs important cognitive thinking skills that he will use in every aspect of his life.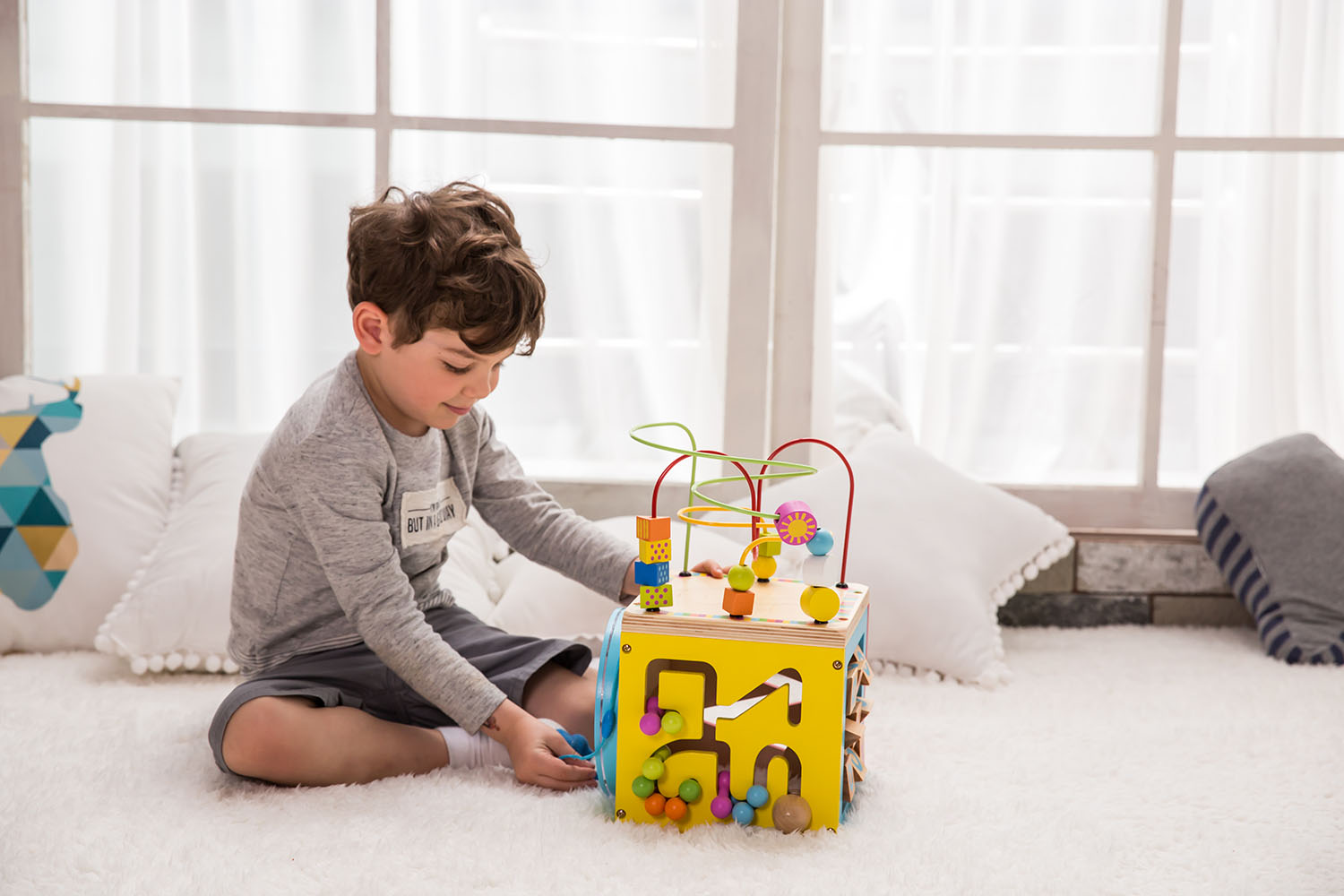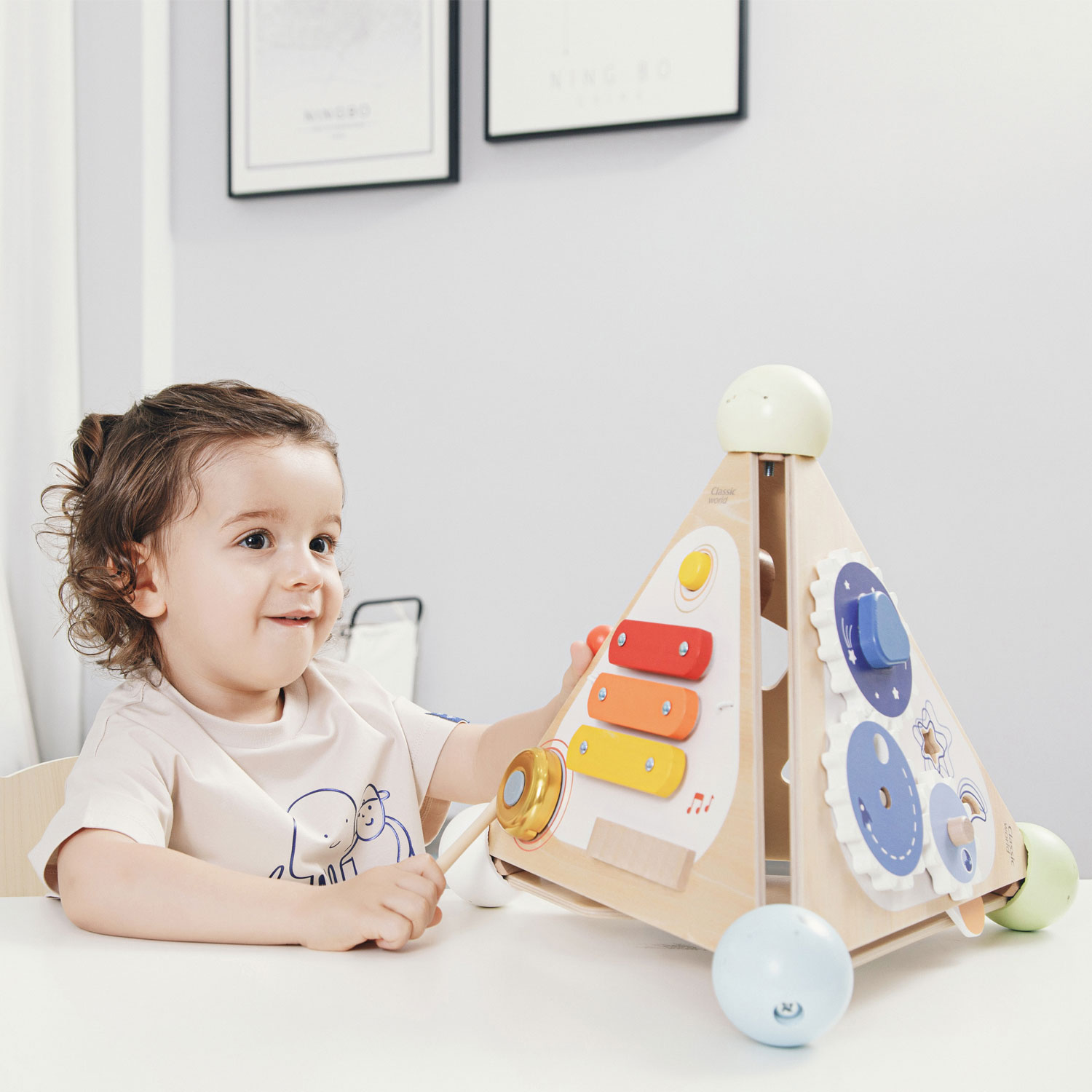 Toys for using their large and small muscles — Multi-activity Cube & Pyramid Activity Box. These toys are designed to help develop essential early learning skills in children, the perfect choice to develop your child's comprehensive abilities. Provides hours of endless fun Encourages problem-solving & logical thinking and enhances fine motor skills.



Best wooden toys for ages 3 years and up
At the age of 3, children are becoming more and more interested in playing, and their social interaction with other children is increasing. Their sense of balance improves, and they become more and more confident while walking, running, hopping, and jumping. Toys with lower complexity and simple patterns and colors appeal to them. They can't quite understand set rules yet, but their attention spans are getting longer. Singing, dancing, and playing with musical instruments bring them a lot of joy in particular.



In this stage of development, children aged 3 years and up need toys…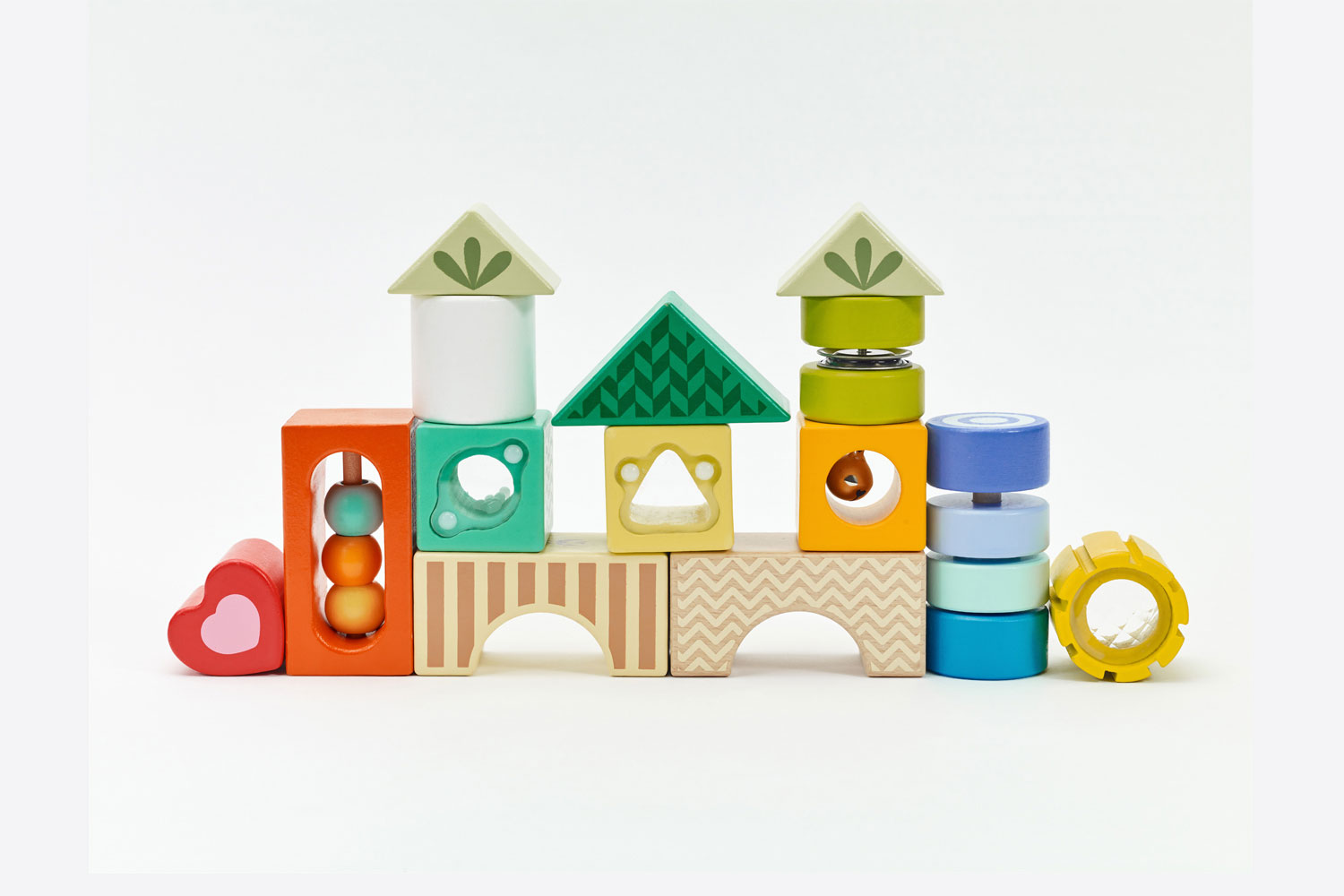 Toys for solving problems — blocks (with 12 to 20+ pieces) & puzzles that snap together. Once children turn three, their block play becomes more creative and imaginative. They may start building bridges, archways, tunnels, and more elaborate structures. They will also start to sort the blocks and make roads, paths, and patterns.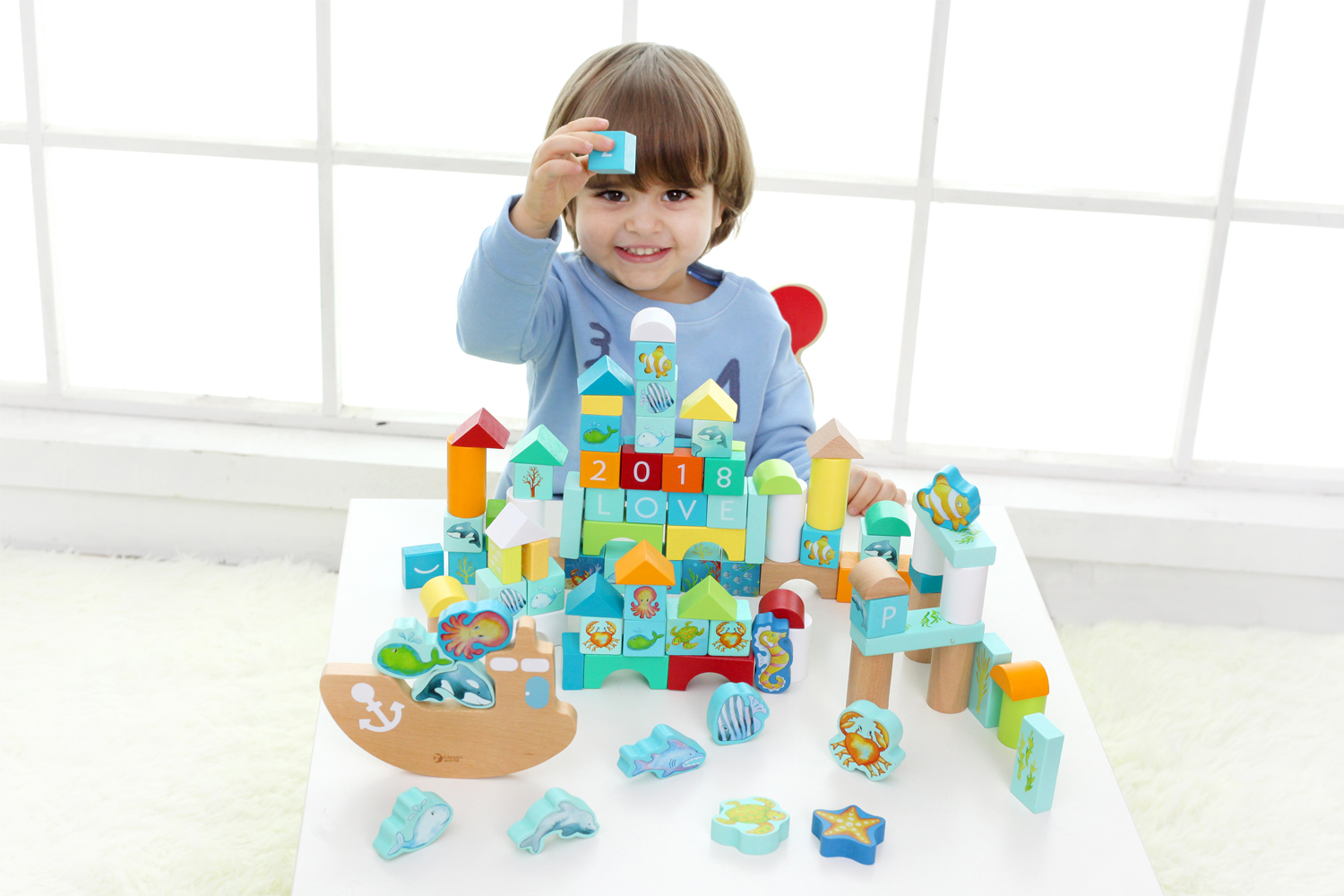 Toys for pretending and building — many blocks for building complex structures, transportation toys, construction sets, child-sized furniture. It fosters creativity by providing a safe space for children to act out scenarios of their choosing, including situations that they may not be able to experience in real life.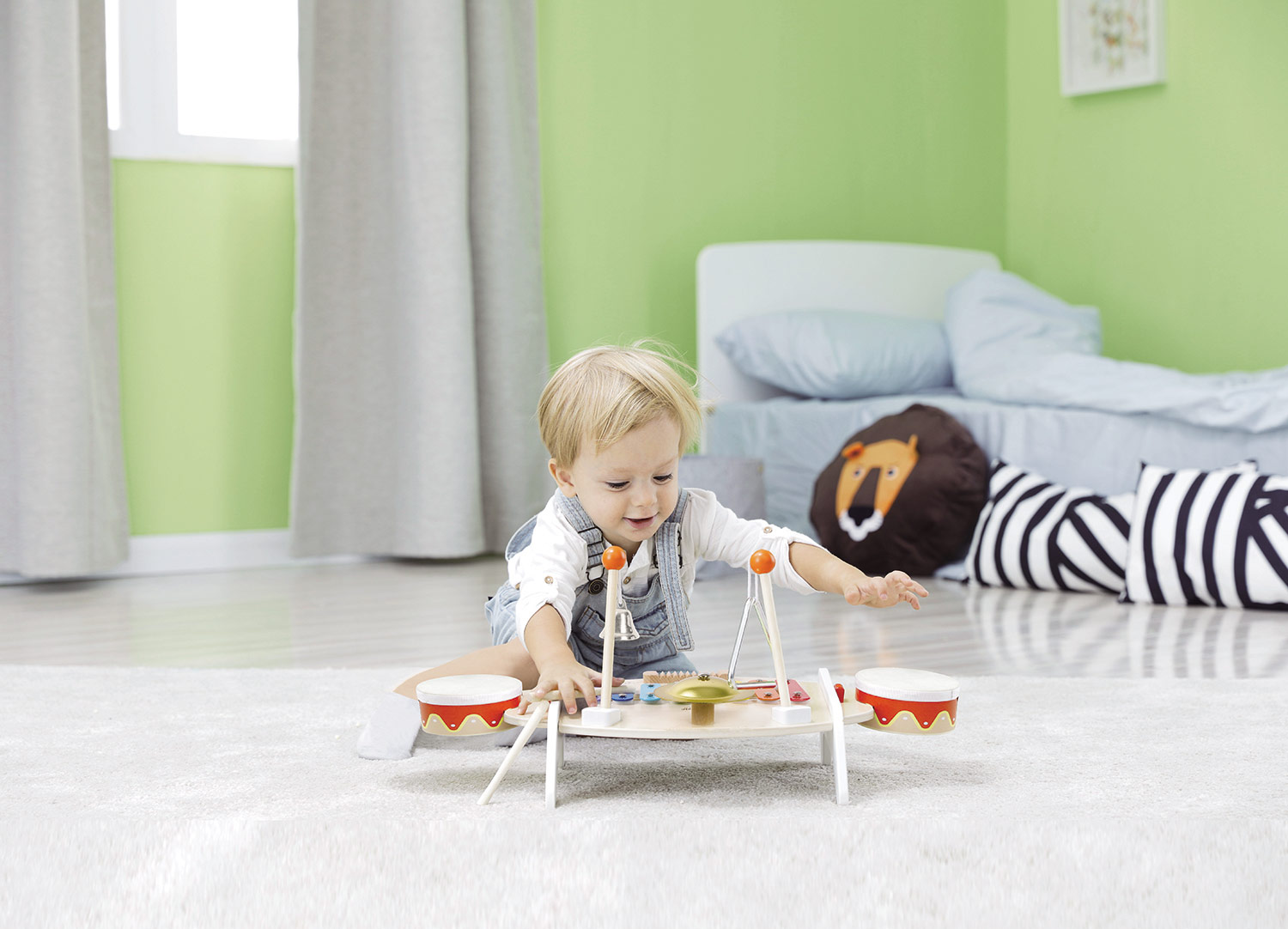 Toys to create with instruments — rhythm instruments, keyboards, xylophones, maracas, and tambourines. Playing musical instruments, like any skill, takes time to master. Children will enjoy the sense of achievement they get from learning through play as they are gradually able to repeat familiar tunes or patterns, or maintain a steady rhythm.



Safety and children's toys
Classic World toys are safe for children and easily cleaned. From here, enjoy browsing through the different types of wooden toys to see what fits your family best.